We all have blog posts that we're proud of. Perhaps you went outside of your comfort zone and wrote something that you were afraid to publish, but you did. Maybe you took a beautiful photograph, or you created a bomb recipe, or you opened up and shared your heart.
My favorite posts are split equally between
this one
,
this one
,
this one
,
this one
, and
this one
. It's fine, I can have five favorites right? Sometimes when I'm bored I read through my archives. I delete ones that serve no purpose, or I use them as inspiration to feed off of, to write about the same topic with a new set of eyes.
What post(s) are you most proud of that you've written? Pop your peacock feathers, link up and share them below - I can't wait to read them!
PS - Don't forget to sign up for the Secret Santa Gift Exchange if you haven't done so already!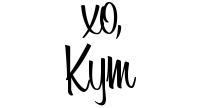 follow me on: bloglovin' // twitter // facebook // instagram // pinterest